Patricia Becker
Designer

In 1982, Patricia began her career in artistic design in the humble basement of her brother's business. Struck by a passion for color, shape and flow… She grew her little photography studio into one of the most prestigious in the Northeast.

That familiar passion struck again at retirement…and aimed its energy on jewelry making and design. Soon she was creating extravagant pieces for some of the finest boutiques in Palm Beach and N.Y.

Then the design for this sassy little Slinky Bracelet took hold of her heart. Soon 18 original designs became the heart of her business… And were receiving rave reviews from her loyal customers.

Today Patricia still personally designs each bracelet in our collection She takes a hands on approach to every bracelet that leaves her studio… With the help of a few local artisans. She brings them to you with much gratitude for your warm support and appreciation.

You can now find your Slinkys in fundraisers and fine boutiques along the East coast.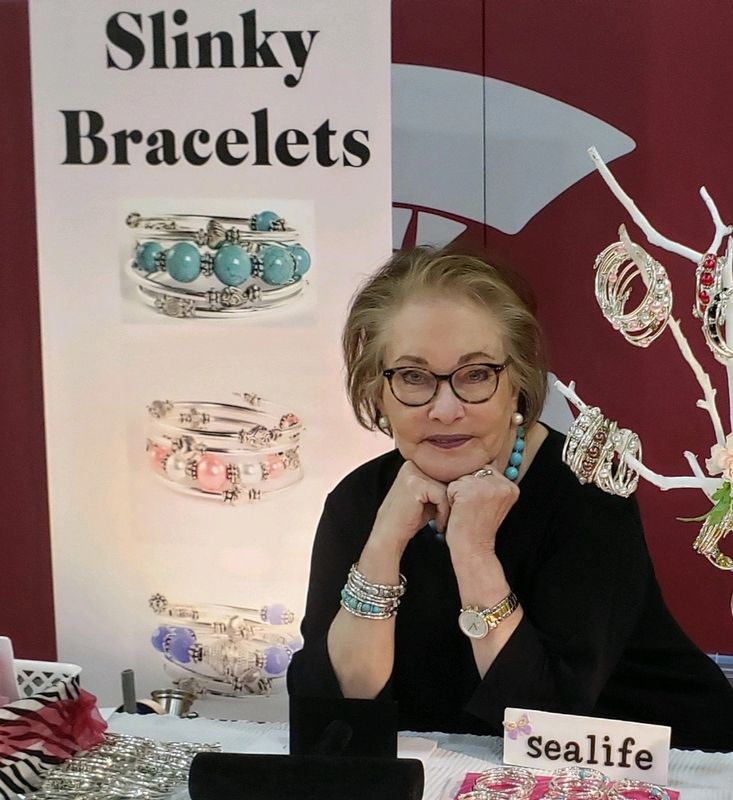 Showtime